Lolz,after such a long time, I'm finally back in the blogging business. About a month ago, my family and I went for a vacation, destination was Hong Kong. The 1st day was quite a blur to me as it was a totally new place and to me it was damn weird as I had never went overseas since I went to Japan when I was 12 years old. Here are the 1st part of pics that were taken during my stay there:
This was the hotel my parents and I stayed in during our stay in Hong Kong called the Imperial Hotel, but trust me, its not "Imperial" at all.(By the way, I forgot to take pics of the hotel room throughout the whole vacation, sorry)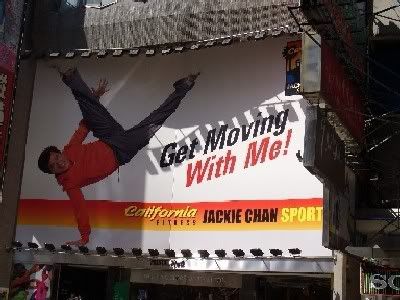 Right in front of the hotel, was Jackie greeting us into Hong Kong, whoopee!!!!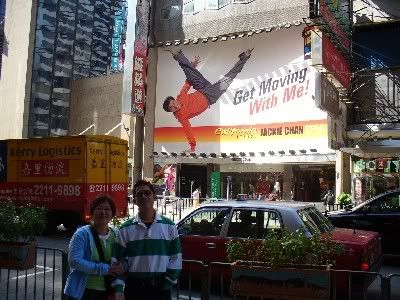 My parents taking a picture with Jackie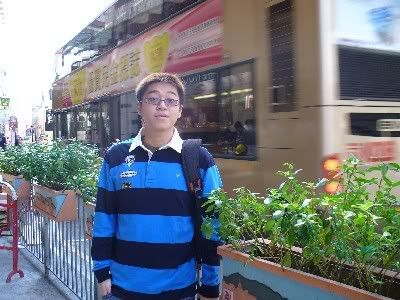 I was trying to take a picture with the bus, but i wasn't ready when my father took the pic and the bus was already moving so thus my weird expression, lolz...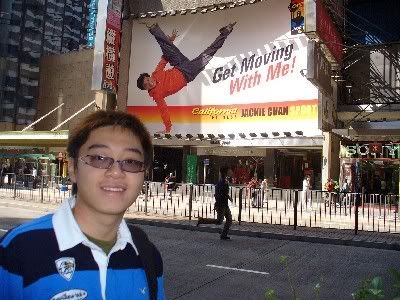 In the end, I also took a picture with Jackie, lolz!!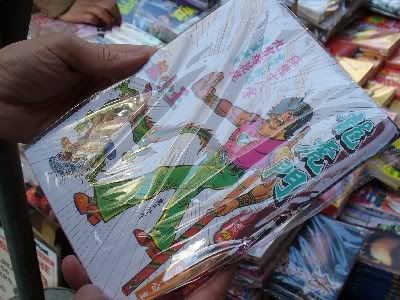 Beside the hotel, there was a store which sold comics, and look what comic we found, Long Hu Men a.k.a Dragon Tiger Gate. Apart from the comic store we also found a uhm....."accessory" shop.....if you know what I mean.....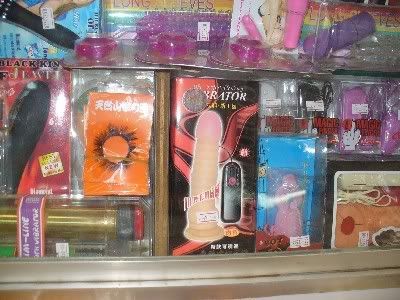 Yup, don't see these that much in M'sia eh...
Look closely at the shape, 1 costs over HK200$, yikes!!!!
lolz, playboy and others.....
Ok, enough of that, lets go back to sight-seeing, uhm....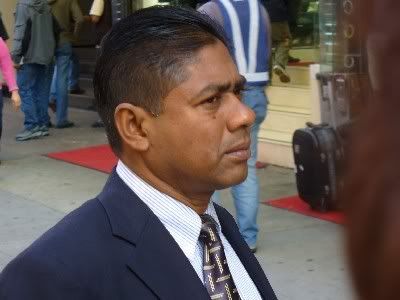 Wonder why I took a picture of this guy? Its because there are tons of Indians walking and living in Hong Kong, lolz, I guess there is some Malaysian flava here!!!
My father and I was eager to buy a Nintendo Wii, so our first agenda was to travel to Sham Shui Po, where we heard had the best prices on these consoles. bought a ticket and went all the way down there: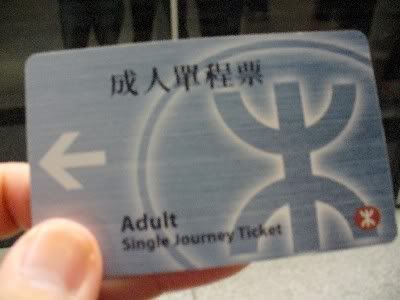 ADULT... got used to that....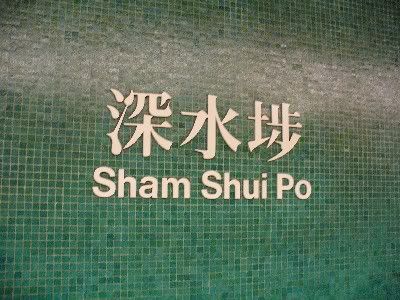 Hmmm, I wonder where this is??? Oh, there's the sign!!!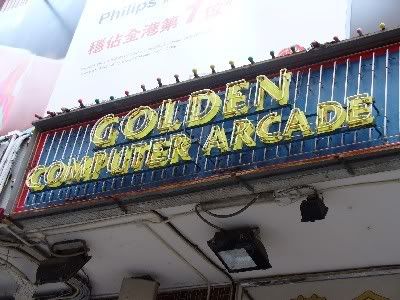 Lolz, this is 1 very cool place, I tell ya!!!!
There were tons and tons of people walking and looking around in the arcade, seriously, it was hard to even move!! Nintendo has made a very big influence in Hong Kong, The customers only asked about the DS and Wii, both Nintendo products.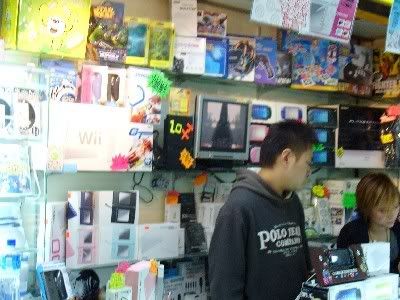 Gizmos sold by the promoters.
My father and I scouted around for the best price and finally we bought ourselves the Wii we came for, lolz, and I tell ya, its a good buy. so damn innovative!!!
as it was already late we decided to call it a day and took the subway back to where our hotel was, Chim Tsa Tsui, there was where our hotel was. In the subway, we saw
a lady playing the DS, so cool!!!!
Wow!!! So cool
Caught a glimpse at her game, its a cooking game!!!
That's Hong Kong part 1, so until next time, lolz!!!!!