For those who doesn't know yet, my family adopted a little girl, hence, SHE IS MY SISTER!!!!! WOW, finally I have a little sibling, though I wanted a brother more, but come on, what more can I ask for? LOLZ!!!! This post is dedicated to my baby sister, here are some of the pictures I took with and of her. These pictures were taken a month ago, I couldn't take new photos cause my phone went for repair(stupid phone....grr....3rd time d.....). We had a bash for her a few days ago and it was a blast!! Everybody loved the little baby, she is so cute!!!!!! Here are the pics!!!!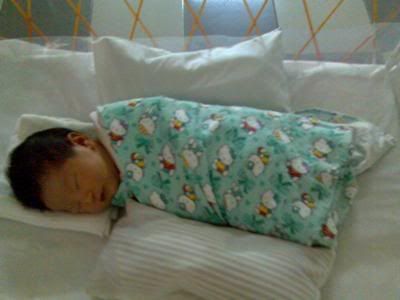 That Day At The Hospital.....
The Sleeping Angel
Sleeping Again, lolz....
Haha, finally opened her Eyes
Wah, so up close!!!!
Hahaz, after my mom fed her
So chubby!!!
The Matriach and her baby
Yeah, my mommy carry me!!!!
The Brother and Sister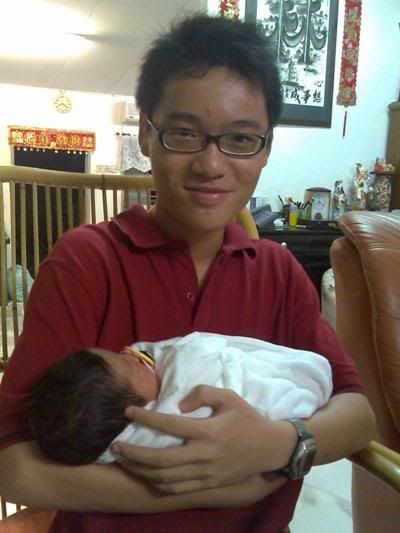 The Godbro and Sis
The Family Portrait
Lets leave the angel in her dreams....
My baby sister, now the Grace of the family!!! Yeah!!!!!!!